Roger Federer reckons Laver Cup is not quite the same sort of competition as Davis Cup as it doesn't have that much of history attached to it.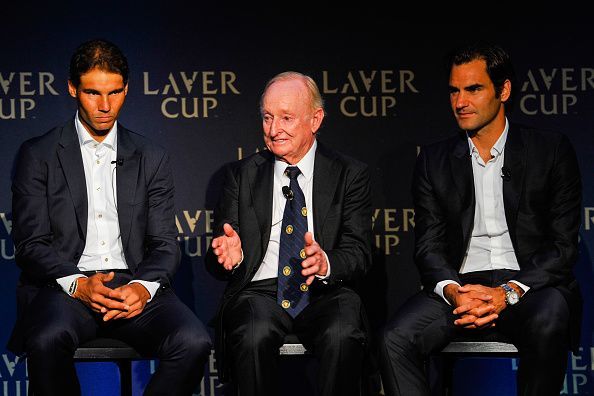 Also the format of the two competitions is different. The matches of the Davis Cup are 5-set matches, while that of Laver Cup are going to be 3 set ones.
But despite that it can't be said that Laver Cup is an exhibition competition only. It's definitely much more than that.
Federer also reveals that he intends to feature in the doubles category as well along with the singles category, but he has no idea at the moment which of the matches he will feature in.
It's only after having a chat Bjorn Borg that he would get to know about his matches because Borg is in charge of the European side and he will make the decisions regarding the schedule of the players.
Federer confesses that he was not in the best of shapes after his campaign ended at Flushing Meadows. But with proper rest for a few days, he has been able to get his body prepared for Laver Cup.
On asked if he had thought that the four slams of the on-going season would be shared between him and Nadal, Federer says no.
As per Federer, it has definitely taken him by surprise that he and Nadal have two slams apiece in a season at this stage of their careers. He thinks it has partly been possible because of the absence of some top players due to injuries. But then injuries are part and parcel of the sport. There were instances before where he and Nadal had injuries and the other players took advantage of that. So it goes like that.